Evolution Digital Wireless Microphones
Sennheiser Digital Wireless
Embrace the power of a digital UHF system, ready for any RF environment. Evolution Wireless Digital raises the bar by providing the highest dynamic range of any wireless system currently on the market, utilizing advanced features that simplify your setup and guarantee the most reliable connection. Maximize efficiency by taking full control with the Sennheiser Smart Assist app and automatically coordinate frequencies with ease. Increased bandwidth and the lowest latency of any digital wireless system currently available make Evolution Wireless Digital the most powerful tool for those who put quality and performance above all else.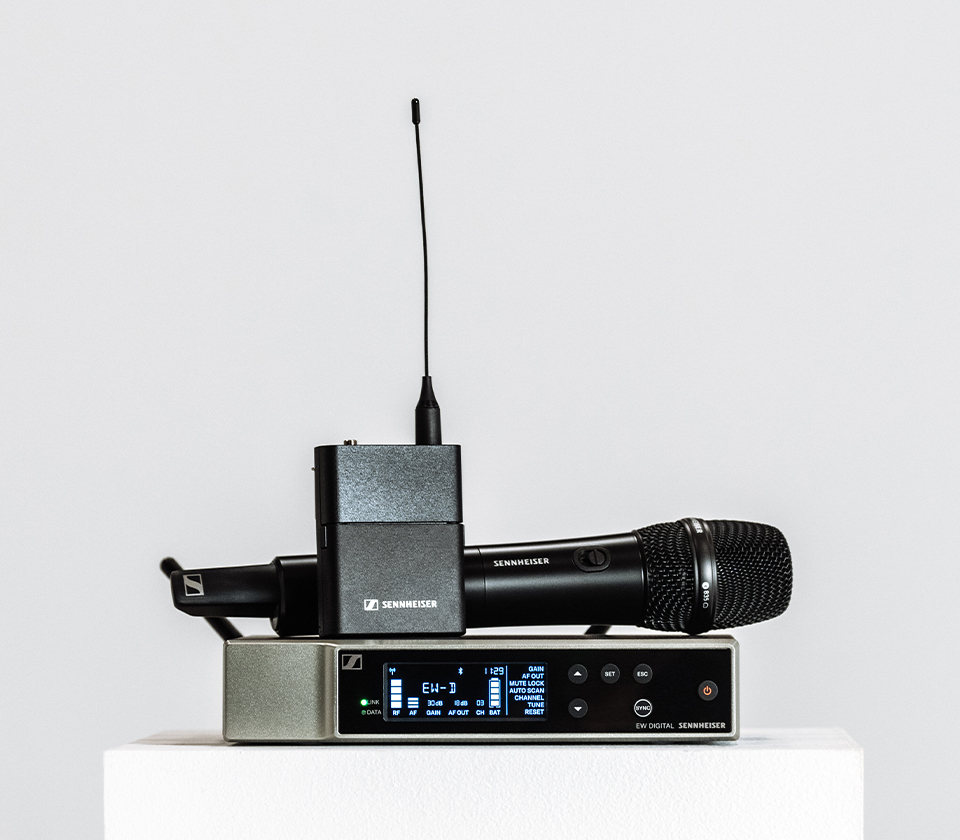 Raising the bar
Evolution Wireless Digital breaks the boundaries by providing more dynamic range than any wireless system currently on the market. Automatically securing the most reliable signal in a matter of seconds and scalable up 90 channels thanks to 56 MHz of tuning bandwidth, it's easy to see why this wireless system is in a class of its own.
Equidistant Spacing – simpler than it sounds
Evolution Wireless Digital features an equidistant tuning grid previously only found in our flagship Digital 6000 and Digital 9000 wireless systems. Quality components with exceptional linearity eliminate intermodulation between EW-D transmitters, allowing frequencies to be equally spaced every 600 kHz alongside each other. This simplifies frequency coordination for wireless beginners and seasoned professionals alike, and also contributes to the system's scalability and impressively high channel count.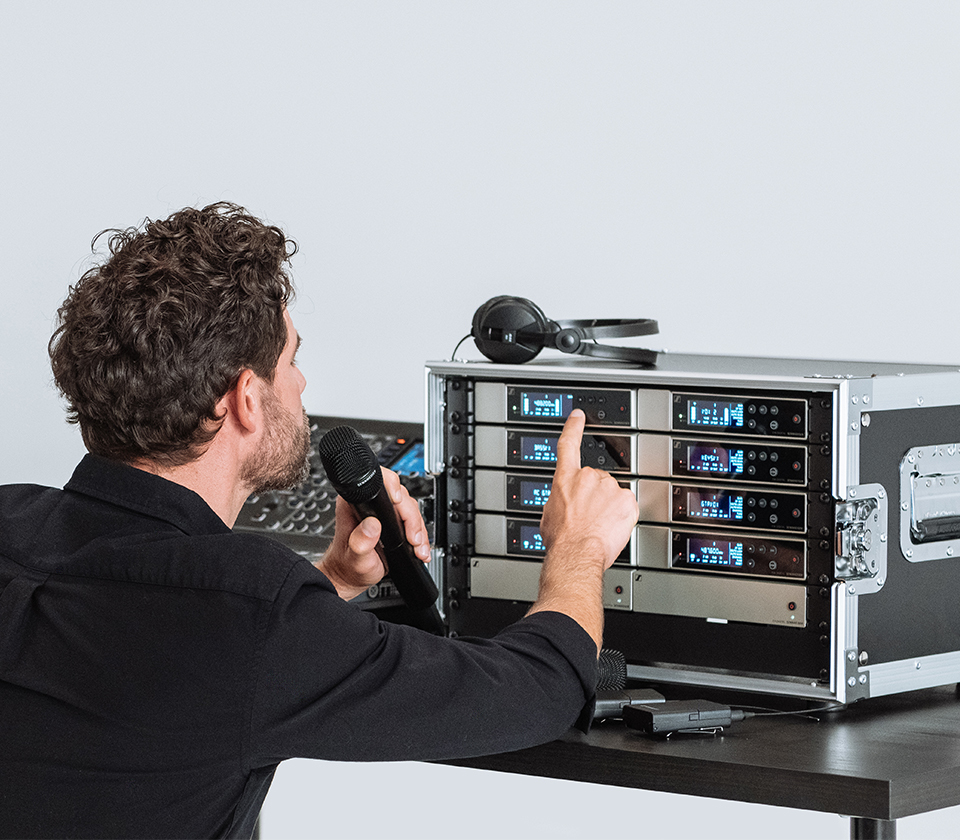 An engineer in your pocket
The power of Bluetooth Low Energy puts full control right in the palm of your hand with the Sennheiser Smart Assist app. Take advantage of a remarkably fast automated setup, mobile access to every system setting and the added benefit of remote monitoring, all from the convenience of your Android or iOS device. Save time, save energy and perform with confidence.